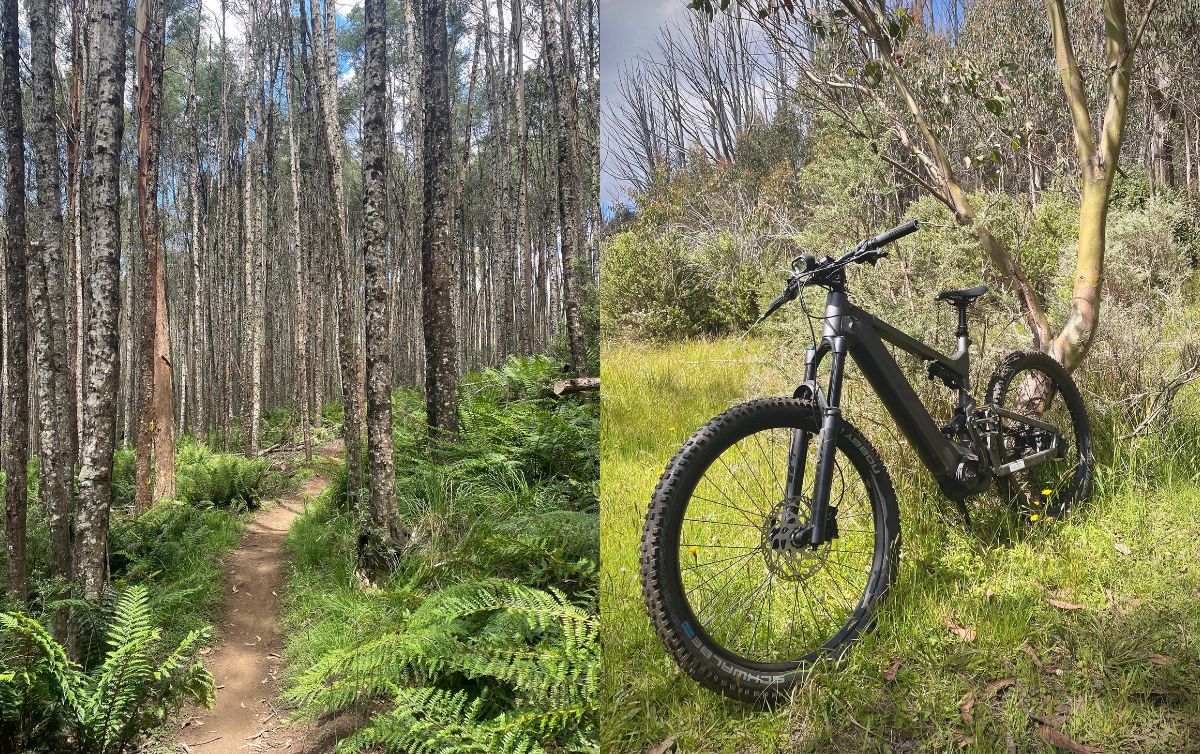 The Delite Mountain Rohloff is a hugely popular bike with the team. It's a rugged and capable eMTB/touring ebike with high quality specs (and a superb chilli matt paint option!).
The Delite is designed to instil pure riding joy. Riese & Müller's flagship model (and the founders' personal favourite) has stood the test of time and manages to stay ahead of the curve with every iteration. Comes standard with the fully integrated Bosch 625Wh PowerTube removable battery and either 11-speed Shimano derailleur gears (touring model) or the award-winning Rohloff 500/14 Speedhub with 14 gears and E-14 electronic shifting (rohloff model).
Control Technology includes Fox 36 Float full suspension with 150mm travel and the powerful, fourth-generation Bosch Performance CX motor, combined with 625 Wh of battery power and Schwalbe Nobby Nic tyres, making the Delite Mountain a truly exceptional on and off-road talent. With its standard dropper seatpost and the optional Nyon display with built-in GPS, front and rear carrier, the Delite mountain also handles any commute and bike tour with ease. The carriers are attached directly to the main frame for optimal handling while loaded.
Ride One: Cascades Trail, Lake Mountain
Customer service, mechanic and technical advisor Jon took the Delite mountain down the 30km Cascades Trail at the Lake Mountain Resort over the school holidays. Listed as one of Victoria's best descent trails, Cascades has quickly become a strong favourite in the mountain bike community. An intermediate adventure run with advanced features; this all-mountain trail flows for 30km from the top of Lake Mountain through beautiful alpine forest all the way down to Marysville.
An experienced touring and gravel rider, Jon was a bit of a newbie to MTBing, particularly on the kind of advanced downhill sections of the Cascades but was busting to try out the Delite. He rode with a few (considerably younger and more experienced) riders who were on regular MTBs and the capabilities of the Delite allowed him to zoom ahead on all terrains. The downhill runs were non-stop exhilaration. On technical steep climbs, the bike showed its strengths, allowing for effortless climbing with the eMTB assist mode and quick gear changing from the Rohloff E-14. There were more riders on eMTBs on the trail than regular bikes, highlighting the popularity of E-assisted riding in these conditions.
The Delite Mountain Rohloff is available for test riding at Sparque in Melbourne and Perth. A single battery not enough? Then have a look at the Superdelite mountain with dual battery as standard!